X-Country girls finish 6th in Portland; Boys finish 3rd in Riverside
PORTLAND — The Lady Lancers landed in sixth place and the top finishing California school last Saturday at the Nike Invitational in Portland, Oregon.
Top finishers included seniors Trinity Ruelas, finishing in 18:20, and Ally Palomino, at 19:12.
Sophomores Olivia Paez and Gabbie Rivera set season records of 19:38 and 20:29, respectively. And freshman Morgan Rust finished in 19:45, which was a personal best.
This Saturday, both the girls' and boys' teams will race at the Stanford Invitational in Palo Alto at Stanford University.
Top Five Girls' Times
Runner
Time
Overall Finish

Trinity Ruelas (12)

18:20.41 (PR)

7

Ally Palomino (12)

19:12.62 (SR)

23

Olivia Paez (10)

19:38.84 (SR)

34

Morgan Rust (9)

19:45.03 (PR)

39

Gabbie Rivera (10)

20:29.54 (SR)

62
RIVERSIDE — The boys' cross country team placed third in the varsity race last Saturday at the Billy York Invitational.
Junior Angel Arellano led the boys with a time of 16:28. Sophomore Isaiah Hernandez followed him at 16:36.
Junior Timothy Ruelas set a personal best of 16:58 for 3 mile races.
This Saturday, both the boys' team and the girls' team will compete at the Stanford Invitational in Palo Alto, CA, at Stanford University.
Top Five Boys' Times
Runner
Time
Overall Finish

Angel Arellano (11)

16:28.6

8

Isaiah Hernandez (10)

16:36.9

13

Dominic Razo (12)

16:53.6

21

Timothy Ruelas (11)

16:58.3

24

Xavier Mendoza (11)

17:21.2

36
About the Writer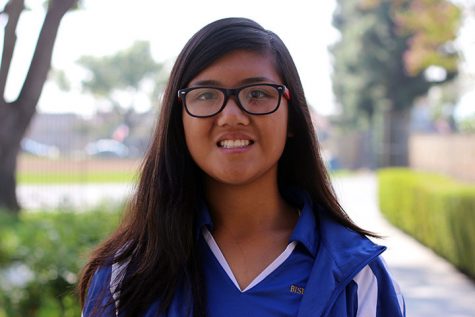 Celine Mendiola, Staff Writer
Class of 2019

Favorite Musical: Les Miserables