Amat athletes reap benefits of brand new training facilities
Hang on for a minute...we're trying to find some more stories you might like.
Walking into the new weight room, there's more than just the smell of food. There's the smell of multicolored rubber from the brand new weights and imprinted Amat A's in the middle of the room.
Bishop Amat student athletes are able to improve their training due to the upgraded weight room installed over the summer thanks to numerous donors.
Coach DiFiori was one of the donors who pitched in money for the weight room over the summer.
"I think it's perfect for our school being division one football, and how our athletes are expected to succeed I think it gives our students an opportunity to maximize their potential," football coach Di Fiori said.
Its construction over the summer was finished just in time for the new school year. In addition to its new layout, there is new equipment—power cages, new floor mats, GHD sit-up machines, more exercise bands, more free weights and more kettlebells. In addition, the room is freshly painted and there is more space to work out.
"I feel like we should owe them to work hard since they paid for the whole gym," senior cornerback Nik Brown said.
Junior receiver Koby Duru agrees.
"I've been getting stronger and faster with the help of the coaches training us," he said.
However, the football team isn't the only squad to benefit from the new weight room. Girls have also been putting it to use.
"There's new equipment, there's more space, and the walls look better," said Gjermayne Wilson, who runs sprints on the Lancers' track team.
Ms. Kristen Dedmon, Bishop Amat's head softball coach, said the school's female teams definitely benefit from the upgraded facility.
"The weight room is a really good source for all of our students athletes to become stronger and get more fit," Dedmon said.
"
I think it's perfect for our school being division one football, and how our athletes are expected to succeed I think it gives our students an opportunity to maximize their potential."
— Coach Mike DiFiori
About the Contributors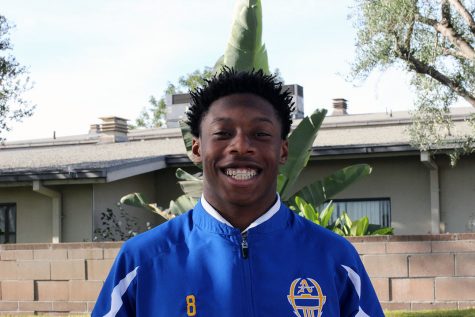 Brandon Cummings, Staff writer
Class of 2017/ Favorite food: Sausage pizza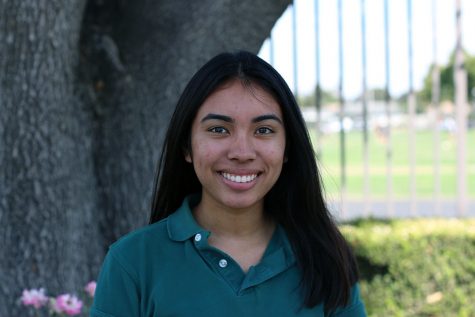 Kiara Gonzalez, Staff writer
Class of 2017/ Favorite movie: Napoleon Dynamite
Karissa Duran, Staff writer
Class of 2017/ Favorite movie: Star Wars: Return of the Jedi