Lancer Band brings new talent to California honors bands
This Weekend twelve members of our Lancer Band will be participating in two different high school Honor band groups.
Band members Karina Bermudez, Jackie Harville, Uriel Medina, Celine Mendiola, Thanh Nguyen, and Vinnie Parra will be performing with the Mt. SAC Honor Band this Saturday, January 30 at 7pm in the Sophia Clarke Theatere at Mt. SAC.
Band members Joseph Basta, Omar Gomez, Max Ramos, Marissa Rodriguez, Emily Vaca, and Julissa Vaca will be performing with the Cal State Los Angeles Honor Band this Sunday, January 31 at 3pm in the State Playhouse at Cal State Los Angeles.
Congratulations to this talented group of musicians!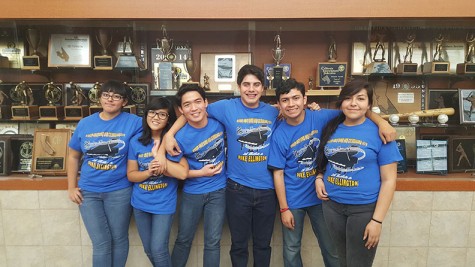 This story courtesy of Director of Instrumental Music Mr. Nicholas Pulido