'Wreck It Ralph' wins hearts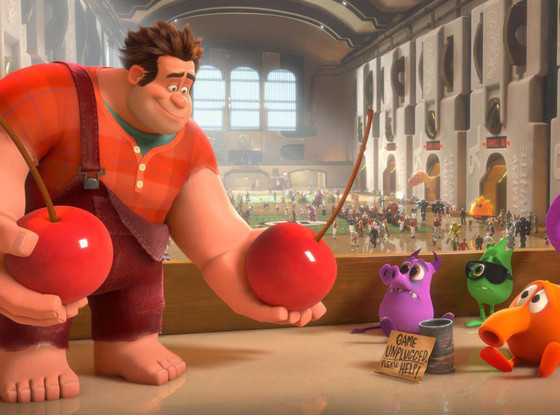 Story by Arielle Green
Staff Writer
Rating: 5/5
John Lasseter did it again by directeing possibly the Best Animated Feature of the year.
After showing the world the story of a young Scottish princess who wants to change her fate in their box-office hit "Brave", Lasseter brings audiences back to the theater to experience a fresh story with unforgettable characters in the Walt Disney's newest animated movie, "Wreck-it-Ralph".
With their recent box office hits, Walt Disney Animation Studios achieved a high rating among fans who like the more classic twist on a retro story.
"Wreck-it-Ralph" is a delightful movie that works on a number of levels. One of the most obvious is video games, they are present from the start to finish of the film. The more classic video game characters are the ones who have the most screen time such as Sonic from the Sonic the hedgehog games, Bowser from the Super Mario Bros. games, and Zangief and M. Bison from the Street Fighter series.There's a bit of every genre found in the film.
The story does not go in the direction many thought it would, having a heavier emphasis on characters other than Ralph. Most present are the other three leads, Fix-it Felix Jr. (voiced by Jack Mcbrayer), Vanelope von Schweetz (voiced by Sarah Silverman) and Sergeant Calhoun (voiced by Jane Lynch). Of those three it feels like Vanelope shares nearly equal screen time with Ralph, spending a lot of time in her game's world, Sugar Rush.
Even the short film preceding the movie, "Paperman", quickly won the hearts of animation lovers worldwide.
The movie also features a great score by Henry Jackman, notable artists and great songs that fit the movie very well. Such artists and bands like Rihanna, Skrillex, and Owl City.
The film is completely entertaining and had me laughing every minute, but oddly enough I found this movie surprisingly very enjoyable and I absolutely loved it even though I am not a gamer. The movie does not feel like a video game all time, at parts it looked like a vibrant CG movie and at other times it was rendered to look like a game. Where Brave attracted a more feminine audience, Wreck it Ralph is a movie I would recommend to anyone, boy or girl.
"Wreck-it-Ralph" is not as gripping and moving as "Brave" but is still one of Disney Animation Studios' best computer generated films. The retro and techno style music and the hilarious yet down to earth characters are what make this film fun, unique, and a must see for people of all ages.