Review: 'NBA 2K13'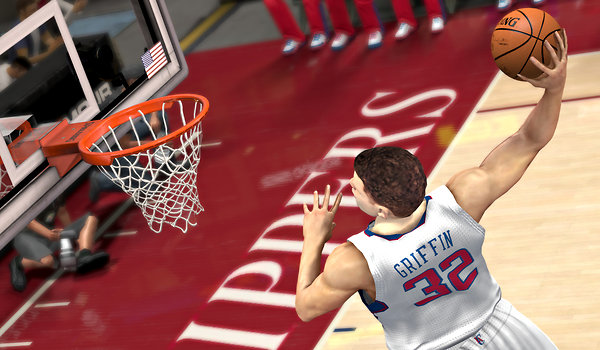 Story by Matt Van Bergen
Staff Writer
Rating: 4.5/5
"NBA 2K13" lives up to the hype with new game modes, controls, and music.
"NBA 2K13" introduced a brand new game mode, MyTeam, to the series where players can create their own dream team and challenge other people's MyTeams online.
Also, the MyCareer mode is back with a new name and new upgrades. Gamers can upgrade their player's personal attributes by buying new Signature Skills which gives their players special abilities or new gear.
Another new feature introduced was the VC (Virtual Currency) system where gamers earn "coins" by playing in any game mode. With them, gamers can buy more players for their MyTeam or upgrade their MyCareer player.
All Star mode has made its return in a big way. This amusing game mode includes the Dunk Contest, the 3 Point Shootout, the Rising Stars Game, and the actual All Star Game. This mode comes free if you pre-ordered the game.
Classic teams have also returned to "NBA 2K13".
The game's new controls revolutionize the game. The most enjoyable feature of the game is the back ankle-breakers making its very enjoyable when one jukes out the defender.
Lovers of basketball will definitely want to pick up this game. Its crisp graphics, smooth gameplay, and fun experience have exceeded expectations.
Leave a Comment