Volleyball sweeps St. Genevieve for first league victory
PANORAMA CITY — The Lady Lancers came out swinging Thursday scoring the first eight points of the match before St. Genevieve could get one. They continued their dominance winning the first match 25-11 and eventually sweeping the Valiants en route to their first league win.
In the second set, the Lancers continued to put up points quickly with some amazing blocks and hits from senior Lindsey Lane and up and coming freshman Abby Aguilera and some impressive digging from senior Camille Ferguson helping the Lancers win 25-13.
The Lancers started a whole new group going into the third set, including seniors Lucy Zhao, Danielle Salinas and sophomore Jenelle Consignado, who continued on the team's dominance and won the third and last set 25-16.
The Lady Lancers are 1-1 in league and will play Pomona Catholic on Tuesday.
—
LONG BEACH — The Lady Lancers traveled to Long Beach on Tuesday night to take on the St. Anthony Saints, but lost the match 3-1.
The Lancers struggled early allowing the Saints to get some big hits and lost the first set 25-11.
The Lady Lancers did pose a comeback with a strong showings from Camille Ferguson, Lindsey Lane and Lucy Zaho winning the second set by a close margin of 25-23.
St. Anthony did recover well from the second taking total control of the third set beating the Lady Lancers 25-14.
In the final set both teams competed to the end but a few crucial errors ended the Lady Lancer's comeback and the St. Anthony Saints won the fourth set 25-20.
About the Contributors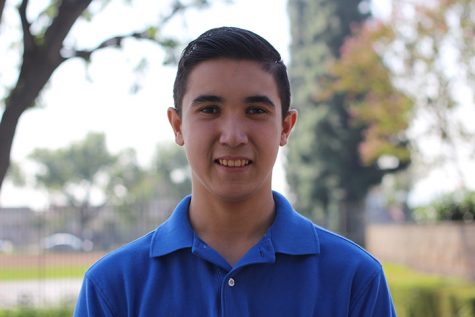 Matthew Acosta, Staff Writer
Class of 2019

Favorite Song: You're Beautiful by James Blunt (anything by James Blunt, honestly)

Activities: Going to buffalo wild wings and playing...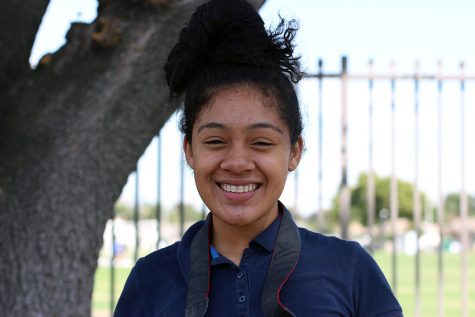 Angel Guyton-Aiono, Staff writer
Class of 2017/ Favorite movie: Freedom Writers