Netflix's "Let It Snow" kickstarts the holiday season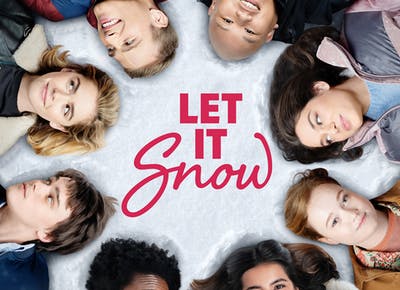 Netflix has adapted this fun-loving and light-hearted story based on the New York Times best-selling novel "Let it Snow: Three Holiday Romances" by John Green, Lauren Myracle, and Maureen Johnson, and made it available to viewers for the upcoming holidays.
The movie came out on the network earlier this month and stars "Dora and the Lost City of Gold" actress Isabela Merced and Shameik Moore who was currently in "Spider-Man: Into the Spider-Verse."
The events of the film take place in snowy Laurel, Illinois and follow seven high school seniors whose love stories unfold on this eventful Christmas Eve day.
There is The Duke (Angie) and her nerdy best-friend Tobin. Julie and international sensation, yet totally ordinary Stuart Bale. Keon, or as he would like to be called "DJ-K-Star-Pow-Money," and lastly Dorrie who works at the local's favorite hangout Waffle Town and her best friend Addie.
I have to say I was pretty excited to watch the film after learning it was based on a novel partially written by John Green, well-known for his heart wrenching young adult classic "The Fault in our Stars," but I can't lie, I was also in search for the perfect holiday movie to kickstart this Christmas season.
Though it wasn't perfect or the best Christmas movie I had ever seen, it was a witty, cozy, and upbeat film with fantastic music that fit the ambiance of every scene.
From the funky "100 Years Ago" by the Rolling Stones to the electronic dance-pop song "Started Out" by Georgia you could imagine yourself with these characters in the small picturesque town.
The film also allowed for Moore to demonstrate his vocals in his original song, "The First Christmas That I Loved You," and I have to say it was a wonderful and catchy tune different from our holiday favorites.
The dynamics and diversity between each character was well-written on the authors' part and charmingly displayed by the directors and casting agents on screen.
Because of this, I feel as if anyone watching would be able to find themselves in at least one of these characters to make the experience that much more enjoyable.
And that's the point of watching these films, isn't it? We all look for those feel-good movies, especially during the holidays and this Rom-Com is definitely something I would consider adding to this year's selection.