Lunar New Year provides a bit of home for some students
If junior Violet Peng was at her home in China, she would enjoy a lavish Lunar New Year feast of tangyuan (sweet rice balls) and niangao (rice cake). Maybe she would have even popped off a couple firecrackers into the night.
Instead, she is here in the U.S., and all she can do is watch "chun wan" (春晚), a televised celebration of Lunar New Year's Eve.
"Unfortunately, we can't pop firecrackers because it's illegal, but in China, we do that a lot," said Peng.
But she is not alone. More than 60 Chinese and Vietnamese international students at Bishop Amat are figuring out ways to celebrate the Lunar New Year while they are more than 6,000 miles away from home.
Because there are so few of them, the international students tend to keep to themselves. But recently, international student coordinator Mrs. Wei has been encouraging them to participate in the Amat community with Lunar New Year activities.
"The Lunar New Year activity helps our local students have a chance to interact with our international students and further [strengthen] the relationship among them," said Mrs. Wei.
In previous years, international students usually served free New Year-themed snacks to the student body. "We decided to make our event different this year since we would like to introduce our home culture which has been around for thousand years," said Mrs. Wei.
That is why Violet came up with the idea to host a calligraphy-writing table on Tuesday after school in the library.
"Calligraphy is a really traditional activity in China and I want to bring a more nostalgic and traditional feeling to the [international] students here because they're far away from home and I'm trying to make them feel like [they're at] home," said Peng.
For the international students and faculty who gathered in the library, this activity encouraged them to actively participate in Asian traditions.
That was the aim of this activity, according to Mrs. Wei. "Through the calligraphy art activity, our international students could showcase their home culture to our local students," she said.
For Mrs. Meza, the activity was a nice addition to the Vietnamese Lunar New Year traditions she grew up with. She even plans to hold another Lunar New Year activity for her own class.
"The eighteen Chinese freshmen and sophomores in my class, we're going to have a little party, so I'm looking forward to learning a new Chinese game," said Mrs. Meza.
But when they are not writing calligraphy here at Amat, international students participate in other traditions to celebrate the Lunar New Year while they are away from home.
"What my family usually [does], we always go to my family friend's house and have a dinner, and then we usually eat a lot of delicious food like dumplings [and] pig feet," said sophomore Rain He.
Ms. Wei hopes to participate in more Lunar New Year activities in the future so that "our local students have a chance to interact with our international students and further strengthen their relationship with them."
With these activities, the international students are making Bishop Amat their home thousands of miles away from home.
About the Contributors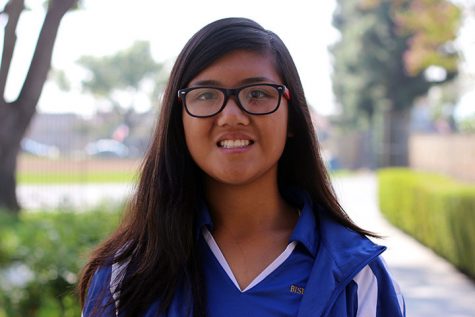 Celine Mendiola, Staff Writer
Class of 2019

Favorite Musical: Les Miserables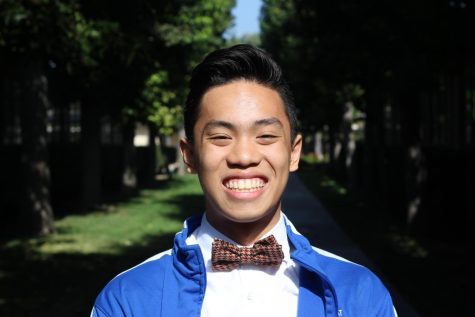 Christian Tran, Reporter, Anchor
Class of 2019

Favorite Song: 44 More Logic

Activities: Swim, All Male Dance, Ambassador, Cross Training, E-Sports