Bishop Amat Implements New Tests to Improve Students' Learning Experience
Bishop Amat began implementing the STAR Assessment this fall and winter to evaluate students' academic levels.
According to Renaissance Learning, which created the STAR program, the assessment's aim is to lead to student growth "toward mastery of state-specific learning standards for reading, math, and early literacy."
As students take the test, the questions adapt and change depending on how well each student is performing.
Teachers can use the students' test results to better adjust the class to help struggling students.
Ms. Christine Shaw, the English Department Chair and Director of Studies at Bishop Amat, also said that the tests can benefit teachers by allowing them to modify curriculum to help the students be ready in the classroom.
"The goal is to assess students to find out how we can better serve you," said Ms. Shaw. "We can evaluate the information and see how we can benefit our department and curriculum."
The implementation started this year, with the freshmen and sophomore classes already taking the first of three attempts this fall. Juniors and seniors are expected to be included in the next few years.
According to Ms. Shaw, the tests take place on Chromebooks brought to math or English classes and take about 25 minutes.
The test adapts to each individual student, creating a unique specialized profile for everyone with different data to gauge areas of improvement across the different testing periods.
"We get an individualized profile," said Ms. Shaw. "90 percent of it shows the skills they are ready or not ready for."
For the reading test, the data gathered is used to calculate at what level students can and should read, and parents and teachers receive a report regarding the students' results and their progress based on past tests.
This helps give students a better idea of what subjects and areas they should improve upon and what kinds of books they should be reading.
Junior Nathan Doeve said he definitely sees the benefits of the tests.
"The STAR scores helped motivate me to get a better grade next time," he said.
However, not all students feel the same way about the assessments.
Junior Brandon Le took the tests throughout elementary school and middle school. Despite it being easier to find books at his reading level, Le said he was not provided with any other incentive to read.
"By taking the STAR Reading tests I was able to gauge where my reading level was at," Le said. "But besides that, I don't believe there were any other benefits."
About the Writer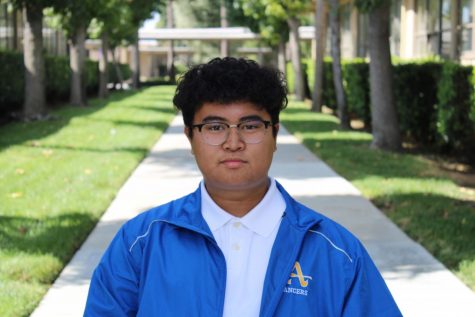 Kyle Miranda, Lancers in the News Editor
Class of 2020 /

Fun Facts: makes beats and his Instagram handle is @wyd.kyle